What is Google My Maps?
Now you can keep all the places that you know and put them on "google my maps" to publish them with whom you want or in general, for example, you can enter them on your own site to know the features of places and not to forget them in travel, for example.
From this service provided by Google, there is a website and application, placing places as statistics to know the characteristics of each region as you want and with your hand, or by downloading your file for maps or in the form of a table, you can see more details through "Satellite".
File types in Maps
Spreadsheet files
KML documents.
KMZ file
Uses of maps around the world
the trip .
Travel .
Geographic graphics.
Accurate statistics.
Places features.
Save the roads and places that you can forget.
Share private places more clearly.
Places tables.
Publication of commercial places.
Keeping addresses for employees.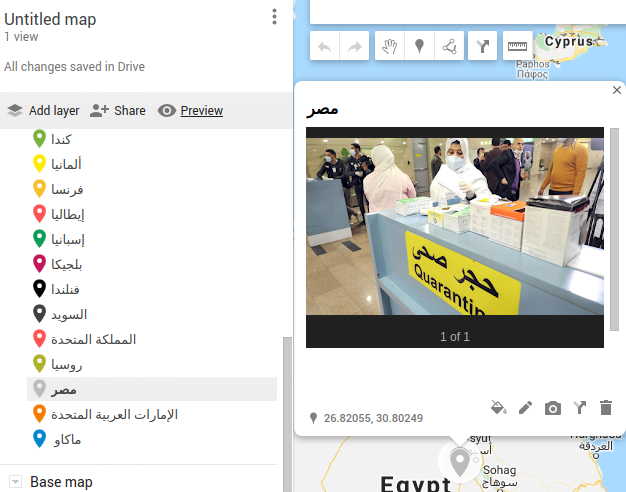 find out your places
The ease of publishing the private places that you have visited that your friends or acquaintances want to enjoy, such as tourist places.
The advantages of regions or stores when you buy a wonderful product or delicious food and you want to record it on your maps so that you do not forget it or share it with your friends.
Place a picture or video of your designated place on the maps for easy identification and reference to it.
Dealing with many services, such as Google Sheets, to create accurate geographical statistics.
Analytic graphs between countries and regions that you want to compare on maps.
Save files automatically to Google Drive, you can send and receive map files.
To visit the site, download the service application from Google services, or follow the details of how this is done, watch the following video.