What are Google Forms ?
Google Forms a program and a site that can spare you from the paper exams, you can send invitations or to create graphs from which you know the details when responding, and this is done quickly with a good response in knowing the results.
It is used to create questions and answers in electronic form and to easily share the electronic form between your acquaintances and your family, such as questionnaires and opinion polls, and it has many other uses.
Uses Google Forms
Examinations .
Exercises .
Invitations .
Job applications .
Education courses .
Tickets .
Estimates .
Worksheets .
Customer feedback .
Contact information .
Features of Forms Application
Get answers quickly
You can collect e-mail significantly and quickly when creating a form and also helps you to collect the answer safely and quickly, to create questionnaires and opinion polls among your business partners or tests for your students and know the result accurately and in specific graphs as well as the grades of each student at each stage and the number of correct or wrong answers For a group of students.
Distinctive Style Surveys
The feature to add photos and videos from anywhere, especially Google Drive, which helps you save your files safely and for free. Also, Google forms are safe and free. Not only that, you can use ready-made templates that help you stimulate your thoughts.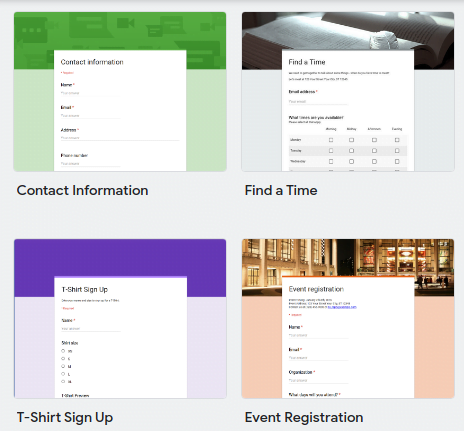 Effectively Organize and Analyze
Modification, creation and response are among the advantages of Google Forms for the speed of transferring data, especially in response with google sheets.
question and answer
You can rely on it without any cost and therefore it competes with "Micro Forum" from "Microsoft Office" to create a lot of questions in many forms on your own way and without any restrictions. Watch the video below.
To download the application or visit the site