File types in Google Docs
٭ Google Docs "PDF" documents are used in "CV" work to create a CV, and it has many uses.
٭ A "DOCX" document is used to modify files from "Microsoft Word".
٭ An "ODT" file is used to modify and create files from Oracle.
٭ "RTF" files are used in writing various fonts from Microsoft.
٭ A TXT document used in writing notes has many and varied uses.
٭ HTML documents are used for web programming.
٭ EPUB files are used in electronic books.

What is Google Docs ?
An application from Google for Android and Apple and a computer site that allows you to create different documents that help you complete your work in various fields, especially if you are a student of knowledge, all you need is to create an email in a Google account «g-mail» and you can use it through 15 GB free of charge from Google .
Google Docs app features
It makes it easy for you to use document creation tools, whether from smartphone or tablet, such as how to do research and create a CV document professionally.
The ability to create, modify and work on a Microsoft Word file.
You can upload all your files to «Google Drive» and download them from the Internet through the free space provided by Google services.
Save your files automatically by synchronizing uploading files in addition to a full device backup.
Share your documents with your friends and family or show them to the whole world, the personal files privacy feature.
Helps you a way to conduct research through ready-made templates and modification to them.
It helps to send work files to your colleagues easily.
Create, modify and work on a legal document with ready-made templates.
Make notes easily.
Create an e-book from start to finish.
You can program an entire website from it.
Writing a report professionally with high accuracy.
Google Docs website benefits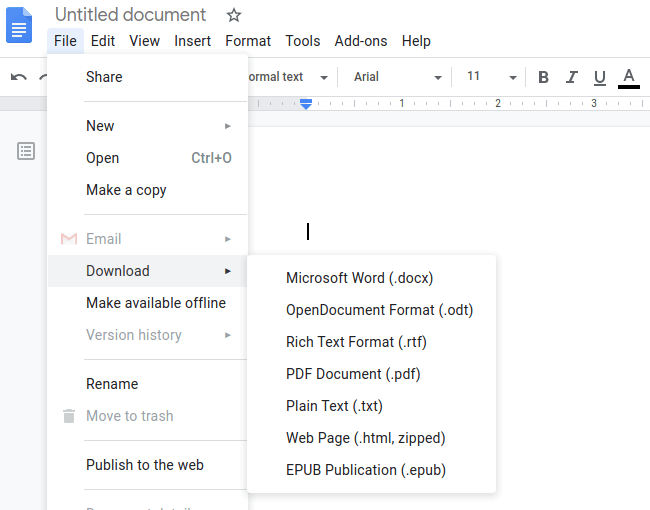 Links additional sites that help in using Google Docs, such as tables, pictures, and others.
Additional tools to use file modification for the application Google services.
Save and upload your photos and videos in the Google photos program for use through the Google Docs website.
Google Doc website supports audio writing directly for your files.
Voice translation is a feature of Google Docs.
How to do a search ?
Read an article or more about the research topic
Try to arrange your thoughts and then define your goals.
Find the basic elements.
Choose the shape of the search method from Google Docs templates or design it from your imagination.
Research title – research introduction – research topic – notes – references or sources
Download the app or visit the website.
To learn practical ways, you can watch the video.